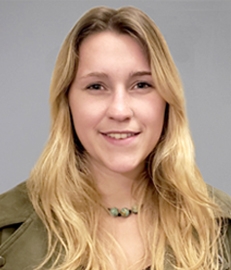 Professional Profile
Chelsey works part time helping with the firm's administrative processes along with supporting the back office operations of our wealth management practice. She helps with assembling tax returns and various data entry tasks for our wealth management clients.
Chelsey graduated from the University of New Hampshire with a Bachelor of Arts in Economics and International Affairs. Prior to joining Sechrest & Bloom, she worked for Thermal Printer Solutions in Hudson, MA in assorted purchasing, sales, and bookkeeping roles.
Chelsey lives in Hudson, MA with her family where she also volunteers with the Hudson public softball leagues. Chelsey is an avid traveler and she's studied in Lisbon, Portugal and traveled throughout Europe.