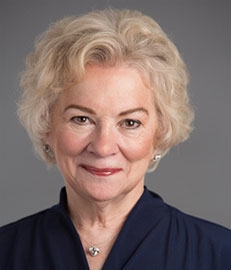 Cynthia G. (Cindy) Sechrest
Founder, CPA, PFS
Professional Profile
Cindy has over 27 years experience in the financial services field. She founded her CPA business, Sechrest and Associates, CPAs (now Sechrest & Bloom, LLC), in 1990, was a partner in a financial planning firm from 2000 to 2002, and then founded her wealth management practice, Sechrest Financial Services, LLC, in 2003. Cindy brings a high level of analytical, business, and tax expertise to clients' financial issues. She is a Registered Investment Advisor in Massachusetts. She also provides customized advice for clients who need to improve their accounting information systems and is a Certified QuickBooks® Professional Advisor.
Cindy founded Sechrest and Associates, CPAs (now Sechrest & Bloom, LLC) in 1990 and the firm has received the highest possible Quality Review rating for all of its peer reviews since the firm began. The Middlesex West Chamber of Commerce named Cindy its "Business Person of the Year" for 2004. Cindy has a passion for nature and the outdoors and she is Past President of the Board of The Discovery Museums and is Past Treasurer of the Organization for the Assabet River. She currently serves on the Board of Directors for Indian Hill Music in Littleton, MA. Cindy is named as one of Medical Economics' magazine's 150 Best Financial Advisers for Doctors in the U.S. in their bi-annual listing that was published on November 7, 2008.
Cindy is a graduate of Wake Forest University (B.S. degree), North Carolina State University (M.S. degree) and Bentley College (Certificate in Accountancy).