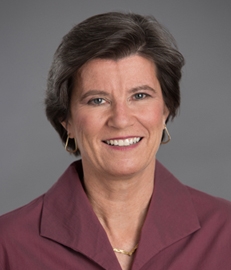 Patricia R. (Patty) Sullivan
Services
Professional Profile
Patty is the firm's Office Manager and keeps the office running smoothly. She manages the administrative process of gathering client tax documents, assembling client tax returns, and communicating to clients about their returns. Patty is frequently the first point of contact for clients and they appreciate her professional, friendly, and courteous manner.
Prior to Sechrest & Bloom, Patty worked for a decade as a software developer, first as an employee and later as an independent consultant at General Electric, Compugraphic, Zayre, and Digital Equipment Corporation. Patty left the work force in 1992 to stay at home and raise her three children. She focused her extra time volunteering at the Acton Public Schools and in local youth sports programs.
Patty and her family live in Acton, MA, where she continues to volunteer at St., Elizabeth of Hungary Parish and their Youth Ministry, as well as in the local community. She is an active member of an all-women triathlon team, volunteering on its board for several years. In her spare time, she enjoys being outside with family and friends.