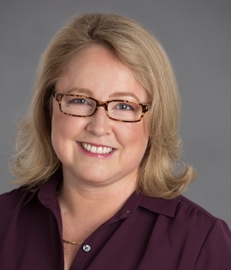 Patricia (Trish) Zarola
QuickBooks Online® Certified
Services
Professional Profile
Trish provides bookkeeping services for the firm's corporate clients and supports back-office operations for the wealth management practice. She also assists with receptionist duties, the tax return document gathering and assembly process, and office administration. Hailing from England, Trish is known for her wit, good charm -- and British accent.
Prior to joining Sechrest & Bloom, Trish was a part-time Accounts Payable Specialist at Anika Therapeutics Inc.
Trish has gained a reputation as a skilled baker of novelty cakes for Sechrest as well as the wider Acton community.
She became an American citizen in 2015 and looks forward to voting and becoming even more involved in the community. Her spare time is mostly spent on the impossible task of attempting to train/tame her two Brittney dogs.